Journey of The Yoga Institute from 1918 to till that
The Yoga Institute is always the first choice for anyone looking for fitness and peace of mind. This institute has been serving the community for a long time in India.
From simple people to Prime Minster, everyone has excellent experience with The Yoga Institute.
Let's see how The Yoga Institute creates a healthy community through social media.
With over 95.6K followers on the Instagram account, The Yoga Institute is certified and one of the oldest yoga centers in the world!
If you're looking for inspiration or want to take your practice to the next level, you'll love The Yoga Institute.
The feed looks great esthetically, but the perfection is simply incredible.
About The Yoga Institute – History
The Yoga Institute, Mumbai, India, was founded in 1918 by Shri Yogendraji and is the oldest yoga center globally. Shri Yogendraji believed that yoga was not meant exclusively for bearded men living in the mountains; he thought the householder could benefit immensely from this knowledge. Little surprise then that Shri Yogendra is known as the Father of Modern Yoga Renaissance.
Director of The Yoga Institute
Dr. Hansaji Yogendra is the director of The Yoga Institute.
Follow – Dr. Hansaji Yogendra (@hansajiyogendra) • Instagram photos and videos.
Award
The Yoga Institute, Mumbai, received the prestigious Prime Minister's Award for Outstanding Contribution to Promotion and Development of Yoga for 2018-19. The prestigious award was presented by Honorable Prime Minister of India Shri Narendra Modi to Dr. Hansaji Jayadeva Yogendra in "National Institute" at a special ceremony held at Vigyan Bhavan on 30 August 2019.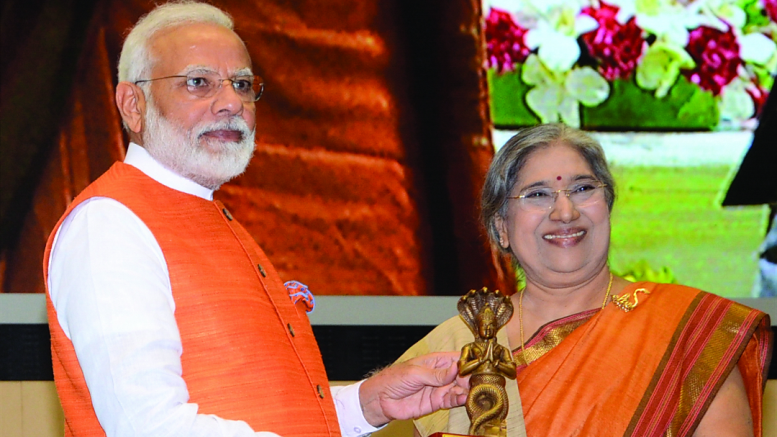 Want to know more about The Yoga Institute – World's Oldest Yoga Institute – The Yoga Institute